Posted:
April 27th, 2016 |
Author:
ath389
|
Filed under:
News
|
2 Comments »
Still no news on Ben's new project 🙁 So many things going on in Vancouver ! Outlaws and Angels will be released  July 15th in limited markets including Los Angeles.  
Now to say something long overdue. I attended my first Dragon Con in 2010. While waiting in line for the Farscape panel I met two great young women, Dizzy and Mav. Despite them being my daughter's age we have become friends. I want to thank them for helping me establish this page's tumblr which has grown with their help and suggestions from 99 followers to 271 in less than a year!! Still a long way to go and much for this old dog to learn! I do this mostly for my own entertainment and because I think Ben deserves attention but it is great that others enjoy it as well>
Dizzy and Mav you rock!! Thank you !!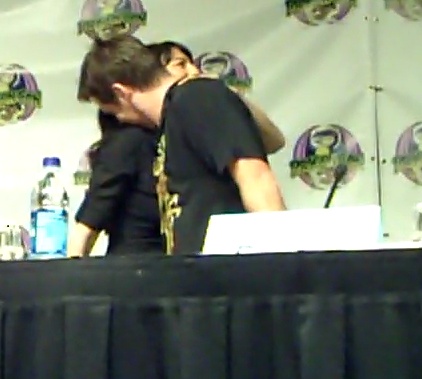 ---