Posted:
March 12th, 2018 |
Author:
ath389
|
Filed under:
News
|
Tags:
Ben Browder
,
Farscape
,
farscapenow
|
No Comments »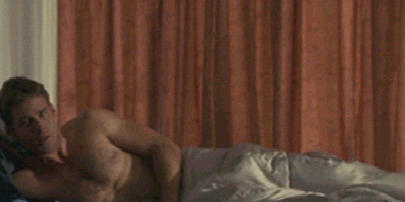 #ManCrushMonday #BenBrowder #smitten
Now that I have your attention — next Monday March 19th is Farscape's 19th Anniversary. There is going to be a Tweet surge at 8 PM ET/ 2000 GMT. Now matter your feelings on Twitter or future Farscape take time to join in and say Happy Anniversary Farscape ! Please include our #farscapenow hashtag so the Farscape love can be seen. Name you favorite episode, share a GIF or photo whatever you like. Show your Scaper pride with one of the #IAMFARSCAPE designs from SpriteLady found here. Share your name or handle ( especially if you were on the Dom back in the day!), job (defy stereotype scifi fans are tech people, moms,nurses, teachers, bankers, soldiers etc) and #IAMFARSCAPE #farscapenow . Twitter is easy and anonymous so if you have questions email me at angie@benbrowder.net and I will help you get ready!
To get in the mood check out this interview with creator Rockne O'Bannon done last December to commemorate the anniversary. Be sure and thank the author!
***Also fan contact info here per The Man, Gersh a busy agency so send fan mail don't call or email.
---