Posted:
August 19th, 2013 |
Author:
ath389
|
Filed under:
News
|
Tags:
Ben Browder
,
Creation SG Chicago con
,
Farscape
,
SG1
|
1 Comment »
Ben gave a great talk at Creation's Stargate Chicago convention this past Saturday. It was a long day that started with a breakfast at 0745.  @virkatjol at our table was fast with her camera and got these which have been on Twitter as well!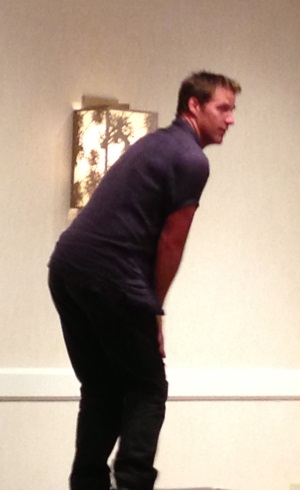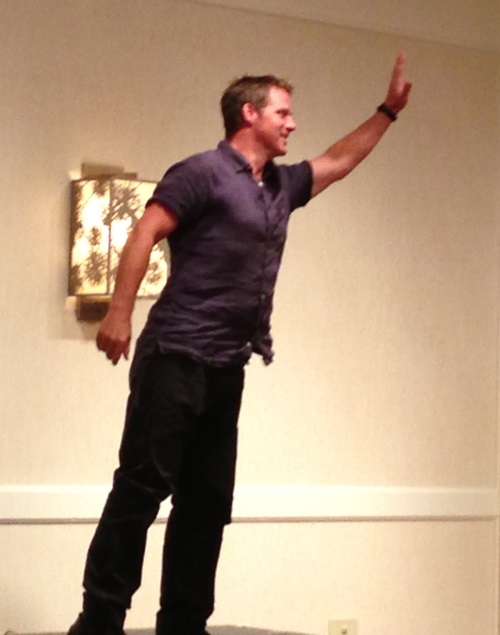 Worthy of Michaelagelo?
I will sort my con thoughts tomorrow but  Ben did a wardrobe change before his talk possibly for his meet and greet with 10 fans—- my friend J got these pictures :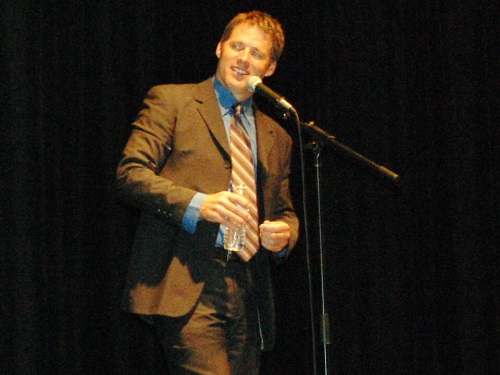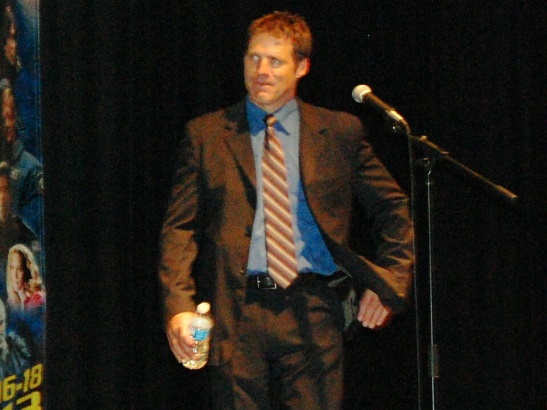 Ben gave fans his usual smile and greetings while he signed autographs until 11 PM!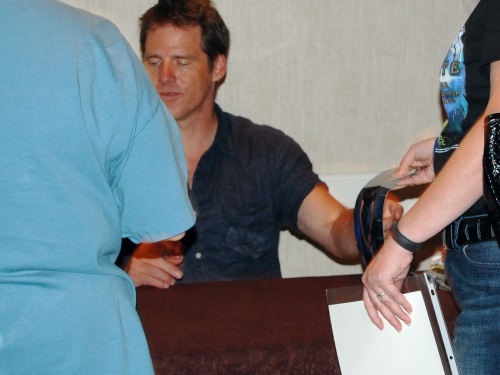 ---