Posted:
November 24th, 2011 |
Author:
ath389
|
Filed under:
News
|
Tags:
Ben Browder
,
Claudia Black
,
Farscape
,
SG1
|
6 Comments »
I don't do con reports but I am going to reflect on 12 years of Ben at the LA area Farscape cons.  2000—no idea what to expect when I bought my ticket and coerced an X File friend(I was trying to scape her and she had "puppet" issues!). Living in southern California often makes one a bit jaded about the entertainment industry.  Every guest came out and charmed us.  All came across very genuine and proud of their work on Farscape INCLUDING the American star, Ben Browder. It was after this I decided to see if I could do a website for him as there weren't any and the only one I found had already closed.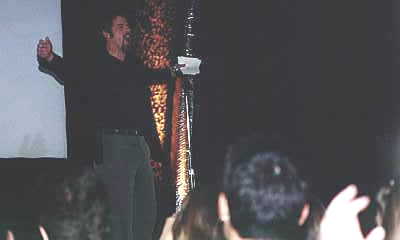 2001—prepared for the honeymoon with attending a fan con to be over. One of my favorite cons — my local Farscape group which met for potlucks monthly had shirts made and sat in the second row! This is significant because we had a few members who WERE in the industry! At the breakfast I got to meet Ben. He was doing the rounds and taking pictures when he saw Action John and ran over and got him! When he arrived at our table he spoke to me a few minutes then with our table. Ben appeared not just once but multiple times onstage —- the writers and producers were present as well. Still amazed at the pride he showed in Farscape and being a part of it.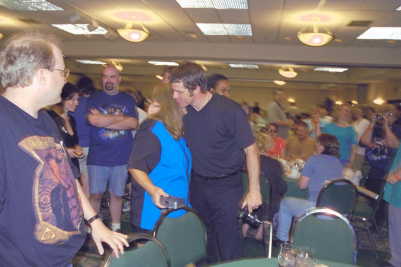 2002 — sad year as word of cancellation was hanging over the con. Ben had had to remain in Sydney to finish his ADR(additional dialogue recording). However Claudia Black called him while she was onstage so he was there in spirit.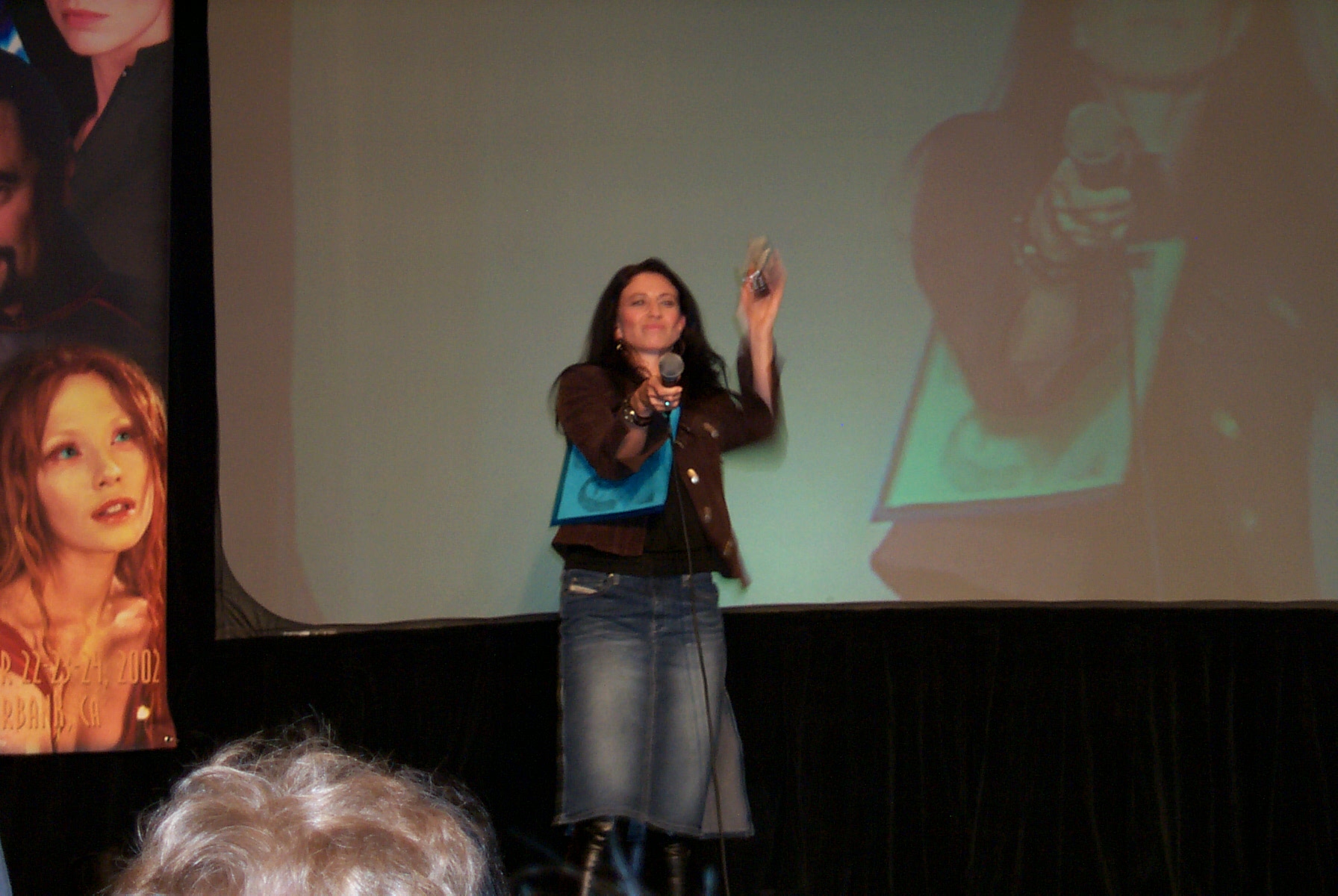 2003— my second favorite for purely selfish reasons.  I had received an email from Ben shortly before the con saying he had just been filming  Behind The Camera-The  Unauthorized Story of Charlie's Angels and confirming I would be at the con.   Saturday afternoon Ben wandered through the auditorium when there was a lag(later was to be the talent show which he along with Francesca Buller and Ricky Manning were judging) . He came up to me and I told him BritAngie(who is shy and was sitting with friends) had brought me a copy of a recent magazine in which he was interviewed. He asked how he came off in it. I realized he had not seen it—so I told him what was on the cover(his picture wasn't on the cover just "Ben Browder goes commando" ). He was laughing and blushing!  We had a shirt for Ben so took the shirt and the magazine down and had the Creation person place them where Ben was supposed to sit. The Farscape cast never sit where they are supposed to 😉 and Ricky Manning sat there—his eyebrows raised as he looked at the magazine! He pushed it down to Ben who started laughing and blushing again! The next day on stage Ben called BritAngie, Elle, and I up to the stage and gave us posters of him as Lee Majors in The Six Million Dollar Man(from the Charlie's Angel movie) —thanking us for our support. He signed them for us later—we were all three nervous and couldn't recall much of what was said! This con (I think!) had Ben sitting at Claudia Black's feet as she played the guitar and sang for us! 2004 – 2009 all fun and a blur!  These included Ben as the Big Pink Bunny, thoughtful Ben, Ben the Inquisitor—No what is YOUR favorite episode? ! 2010 — Ben shockingly discussed projects not completed! Apparently a Farscape project(film??) was hours away from funding just the previous week and he discussed it which was startling. 2011 — a teary eyed Ben discussed the past year or so ad what he and his family have undergone. He then brought his children out showing how they had gone from children to teenagers(his son now taller than him!). He also told a poingnant story of helping his wife shave her head after her first round of chemo. It was a bittersweet ending to 12 years of these unique cons.  Ben's con appearances have become the standard by which I judge all other actors at cons.
---