Posted:
February 25th, 2014 |
Author:
ath389
|
Filed under:
News
|
Tags:
Ben Browder
,
Farscape
,
john crichton
|
2 Comments »
No new information regarding the Farscape script penned by Justin Monjo. While I love the Farscape universe it is more the TV universe I love not the comic world. I also would have an slight interest in John and Aeryn joining an adventure with their son. That said having seen both actors in person in the last couple of years they have NOT aged 19 years. So they would have to include some lame rapid growth explanation IMO. So it becomes a wait and see. We Farscape fans are patient!
Back to our looking back at Farscape at 15! At the 2001 convention there was a writer's panel featuring David Kemper, Ricky Manning,  Carlton Eastlake, director Andrew Prowse and actor/writer Ben Browder. Photos coutesy of Bob Tebbe.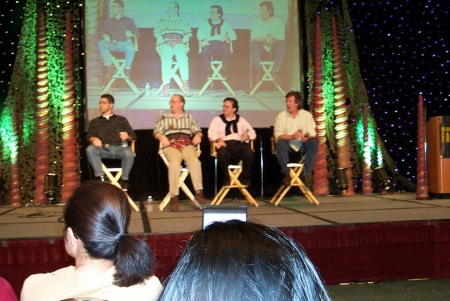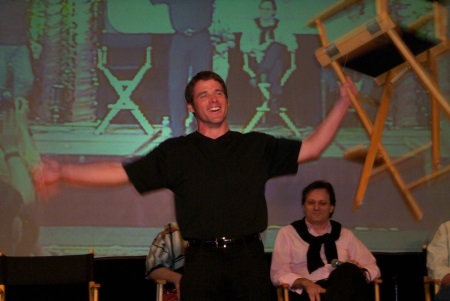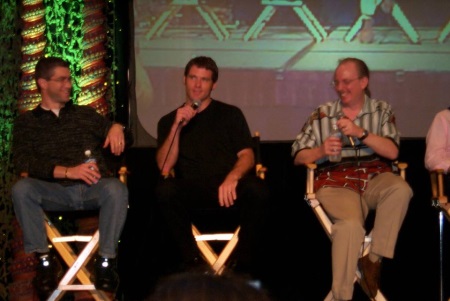 ---