Posted:
September 30th, 2017 |
Author:
ath389
|
Filed under:
News
|
Tags:
Being film
,
Ben Browder
,
Farscape
,
farscapenow
,
Hoax the movie
|
1 Comment »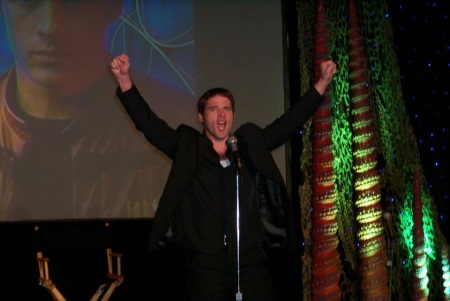 Can I get a Hell yea??!!
While we wait for release dates for Ben's projects in post production, Hoax and Being, and any new projects I have a couple of links for new fans. Farscapeworld and karlsweb are great pace to experience the series as it aired. So re-watch an episode and check out what people said 17 years ago before binging was a TV term!
I also want to note the timeline from Farscape's cancellation to the airing of The Peacekeeper Wars for those getting depressed about the #farscapenow campaign.
—-Farscape cancelled September 2002
—-The Peacekeeper Wars begins production December 2003
—-Official announcement that SciFi Channel will air The Peacekeeper Wars May 2004
—-The Peacekeeper Wars airs October 2004
I leave you with CaScaper Bob's tribute from the 2002 Farscape Con —- Time of Your Life
Hashtag surge Sundays 7 pm ET/ 1900 London time bring your favorite GIFS, photos or just retweet/repost!
---