Posted:
May 9th, 2017 |
Author:
ath389
|
Filed under:
News
|
Tags:
Ben Browder
,
Farscape
,
Guardians of the Galaxy Vol. 2
,
SG1
|
4 Comments »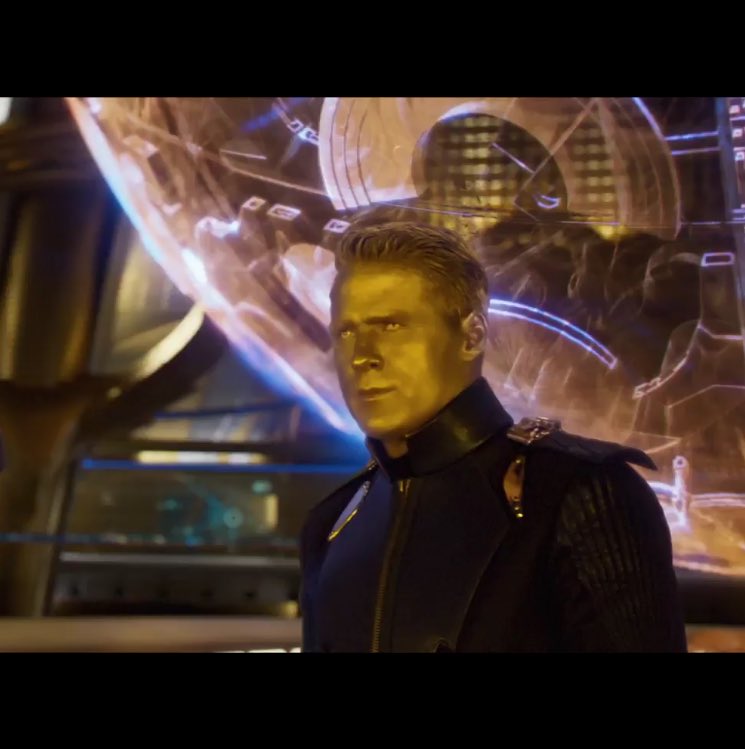 I had the chance to ask Ben a few questions about his experience with Guardians of the Galaxy Volume 2. I did a quick poll of people on a Farscape page of what they wanted to know and most of us had similar questions but a special shout out to Josh D for the Marvel question!
1) We have seen James Gunn's tweet that he had told you at the Saturn Awards he wanted you in Guardians 2 but he didn't think you believed him. How did it unfold?
Ben : I introduced myself to Gunn at the 2015 Saturns… Surprise! (or not) He knew Farscape. I gushed about GOTGvol1, then accused him of pilfering my sock drawer for material. He mentioned finding a spot for me in GOTGvol2, we snapped a selfie… hugged it out. Lo and behold, 2 years later, James Gunn is a man of his word. Deep respect for him.
2) You were already of fan of James Gunn before the Guardians so how was the experience of working with him? Did you choose the Admiral's "voice" or was it suggested?
Ben : Admirals voice was cued by the fact that all the Sovereign sounded English. Yes, I'm a fan of Gunn… Slither is awesome. His writing is always sharp and clever. And GOTG was spectacular
***After seeing the film I mentioned loving hearing PK John's voice (as many online have also commented!) this was Ben's response since so many seem to have missed my previous post —Actually the accent was more Laurence Olivier-ish from the Battle of Britain (retro-RP) than PK John (Pseudo-aussiefied-Americanized RP), but the British are very snippy about their own versions of "English" dialects. Americans will endure the Brits mutilating our dialects with abandon and never take note.
3) What was the make up prep like and how much of the sovereign set was CGI?
Ben : Make-up prep was pretty straight forward… I sat in a chair and they painted… Becoming solid gold is less time consuming than becoming Scorpy. The Sovereign set was half practical… saying which half would reveal trade secrets.
4)Did you interact with the main cast at all? You are the original Star Lord after all to many of us!
Ben : I'm more like Star Lord's trailer park uncle. I met some of the Guardians briefly.
4) And from Scaper Josh — What is your favorite Marvel comic/movie and why?
Ben : As a kid… The Amazing Spiderman and The Fantastic Four… I was big into Spidey. I still imagine myself clinging to the ceiling and swinging from my web. But Fantastic Four had a character named Ben! Which appealed to my former age 6-year old narcissism. GOTG is my favorite Marvel movie… followed by Deadpool… Though I'm pretty stoked for the next Thor. (Which was my third Fav comic as a kid)
5) The question that can not be answered I am sure but the teasers at the end hint at Aeysha's return —- how about her Admiral's? Even if it is deleted scenes for the DVD 🙂
Ben : That's a future question, which I can't, and probably wouldn't answer right now anyway.
---