Posted:
November 1st, 2016 |
Author:
ath389
|
Filed under:
News
|
Tags:
19
,
Ben Browder
,
Farscape
,
SG1
|
No Comments »
Two things to save your latte or beer money for ! The indiegogo page for a project Ben is attached to, 19, dealing with veteran suicide is now open. The goal is $1,750,000 which will be matched. I donated today —- there are perk levels I chose $25 which includes a poster by Spritelady . 
Second request for money will be the annual benbrowder.net charity fundraiser for IAVA , a veteran's group that works to prevent suicides as well as many other services for veterans and their families. This will open 11/11 which is Veteran's Day in the US and will run until Ben's birthday on 11 December. There is no minimum!
I started this site called "Ben's Den" in November 2000 because there was only one operational site at the time. BritAngie ran that one and we covered different things as we both learned about being webmistresses. I started it more for my own entertainment as my kids were in school and my schedule had me home often on school days with time to spare. I continue to do it for my enjoyment and continue to be surprised when I get emails from Ben fans around the world! Especially as new fans discover him. I am proud of my contributions to the Save Farscape campaign. This site raised well over $35,000 which placed ads in Variety,The Hollywood Reporter and USA Today.  So to remember I am posting a picture from the first convention , the ad from The Hollywood Reporter which ran 9/12/2002 and the first time I met Ben in 2001 at the Farscape Convention.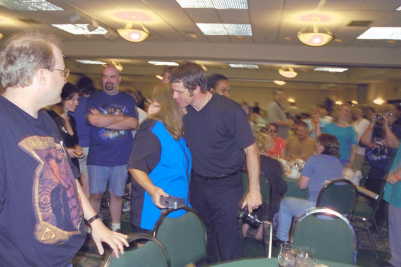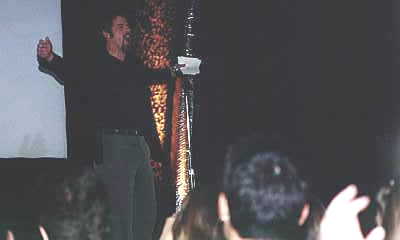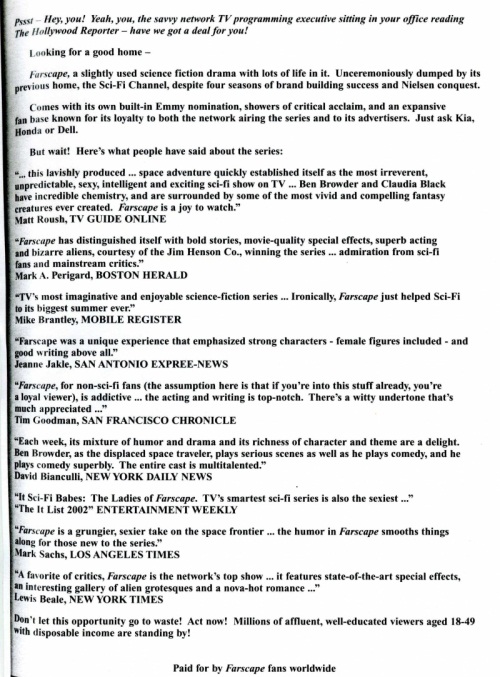 ---