Posted:
August 4th, 2017 |
Author:
ath389
|
Filed under:
News
|
Tags:
Ben Browder
,
Brian Henson
,
Claudia Black
,
Farscape
,
Gillian Anderson
,
john crichton
|
No Comments »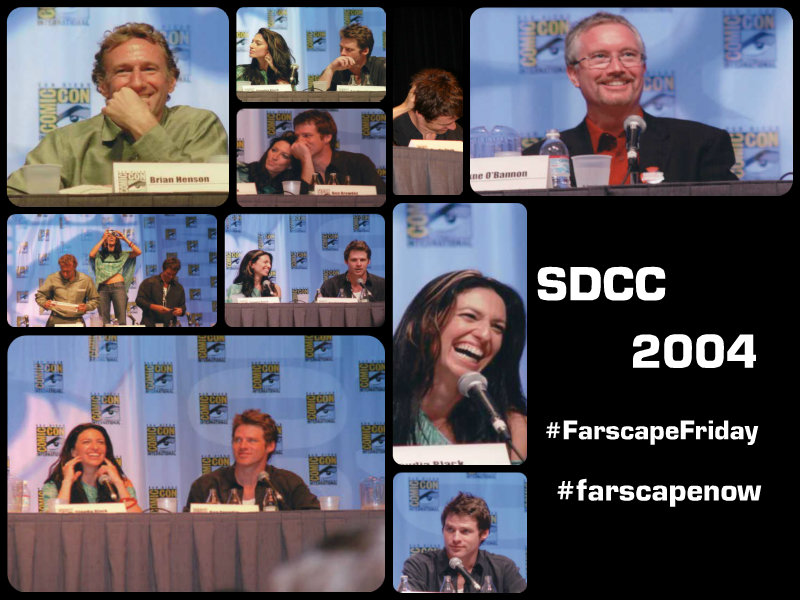 #FarscapeFriday
I attended the first Farscape con with some trepidation. Would they have been "encouraged" to attend by SciFi and affect
ennui I had witnessed at Star Trek cons (these actors have since learned to embrace these events) or be enthusiastic like X File star Gillian Anderson and just enjoy the experience. It was the latter. Every guest from actor to writer had big grins and ran over their time. Five years later over 3000 sat in San Diego, most of us arriving early before the first panel jockeying for better seats as the day went on. We sat through many panels. Often these are quick sell deals for the network and flash thrills for the fans. The heartfelt pride the panel which featured Brian Henson, Rockne O'Bannon, David Kemper, Ben Browder and Claudia Black all felt over this project which they had four plus years to (more in the case of Henson, O'Bannon and Kemper) was still evident. All fans feel this about their panels I know but to this day no one involved mocks or makes light of the work they did on Farscape. Did things ever not go to plan? Of course. Antics? Anthony Simcoe — enough said 🙂 Never do you hear yea they didn't care that the character wouldn't say/do that or the producers said just say your lines. Fans like to hear that the characters they have invested time in have been respected by those who bring them to life, that producers/writers say the fans will take the ride with us as opposed to the fans will just have to accept what we give them (said by an exec producer writer of another cult show in an interview). The TV industry has changed. It is trendy to have the casts Tweet live during episodes. The Farscape people visited chats in 2001 and sometimes just dropped in or were there "cloaked". They get it. Kemper and Manning would challenge fan statements and engage in dialogue over plot/character points. Farscape is a show that would do well in today's TV world in my opinion as a viewer. We need, we want more #farscapenow
Special thanks to musicalgal for the photos above and surfwidow for the one below 🙂 CaScapers still rule!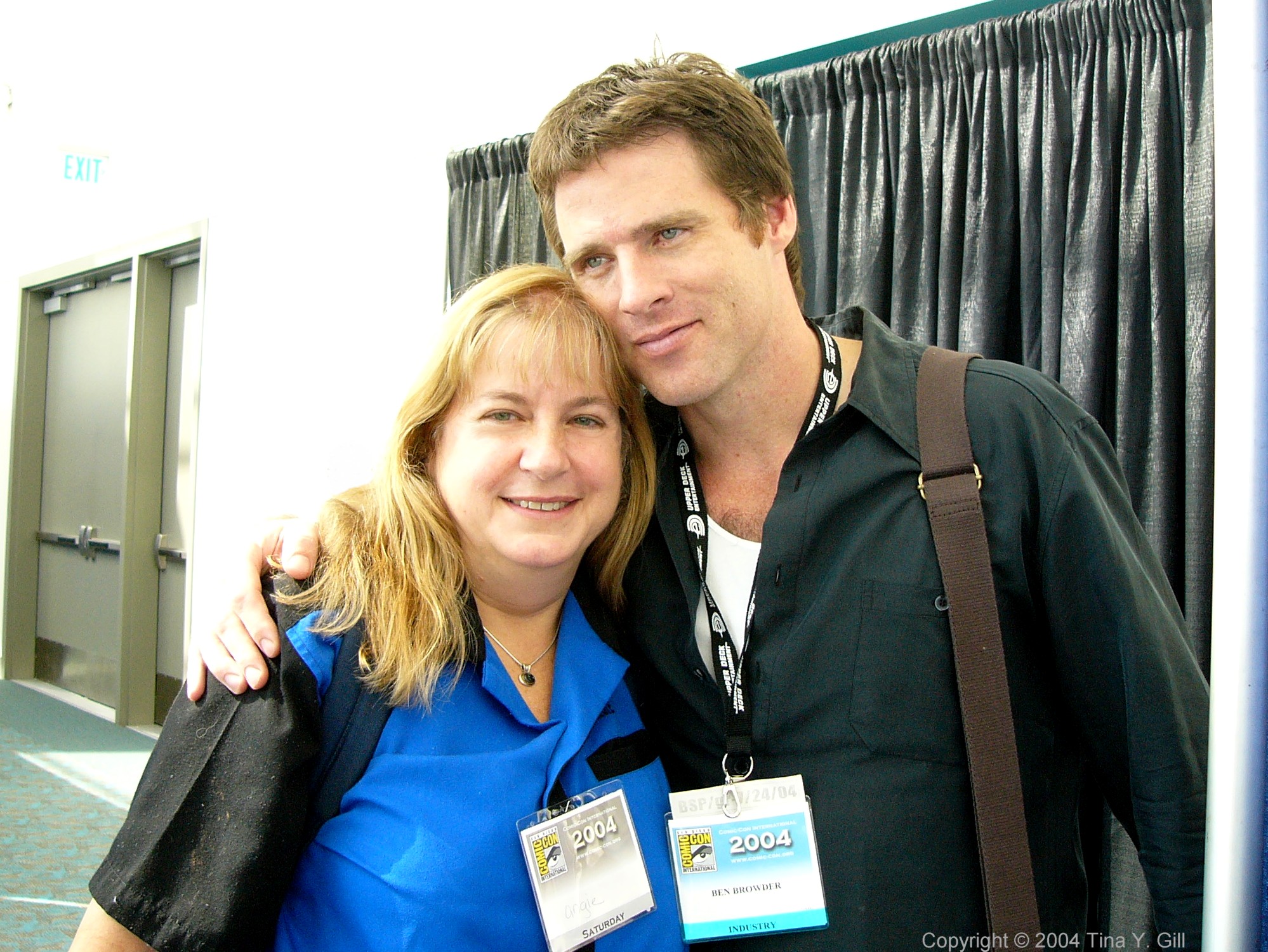 ---